Brownstone Repair
Historic Brownstone townhouses and churches in Philadelphia and other metropolitan areas have become beautiful reminders our country's rich masonry heritage. Immigrant stone carvers and master stonemasons brought their trade from the old world and left their indelible mark on the architectural history of American cities. Preserving these aging brownstone masterpieces has become a focal point of the craftsmen of Restoration Artisans, LLC. The specific problems that brownstone facades have (delaminating stone, structural cracks, or the weathering away of architectural details) can all be remedied through a variety of solutions. The affected stone can be patched in place with the proper mortars, stabilized with stainless steel fasteners, or recast exact copy for total unit replacement using the Jahn Restoration Mortar System, www.cathedralstone.com. In certain instances, newly quarried stone can be used to replace a completely compromised stone. Artisans' restoration masons can be trusted to delicately restore the fading beauty of brownstone structures to their original glory for generations to come.
These procedures can also be used to repair other types of natural stone such as: limestone and sandstone, also man-made materials such as precast stone and terra-cotta.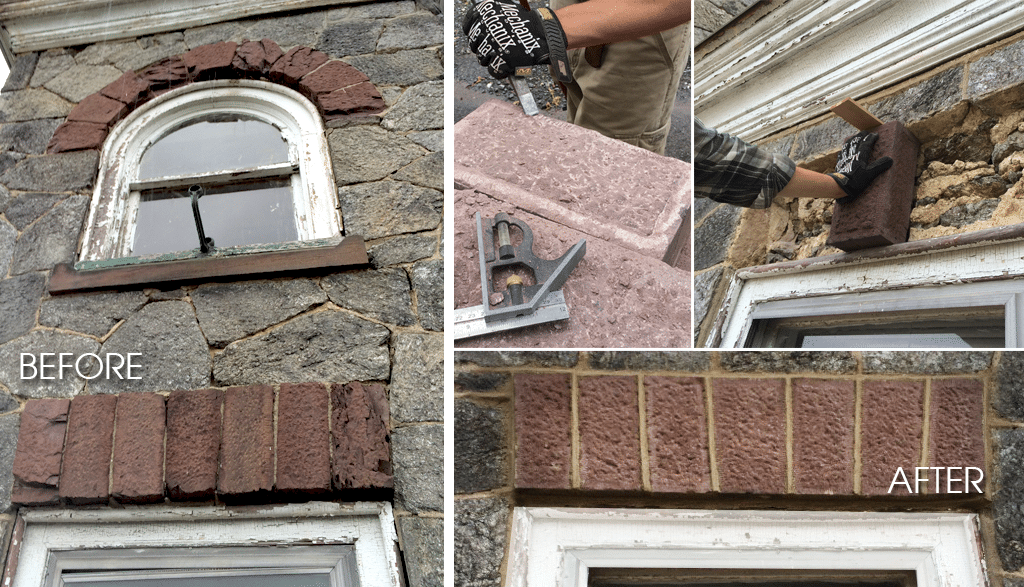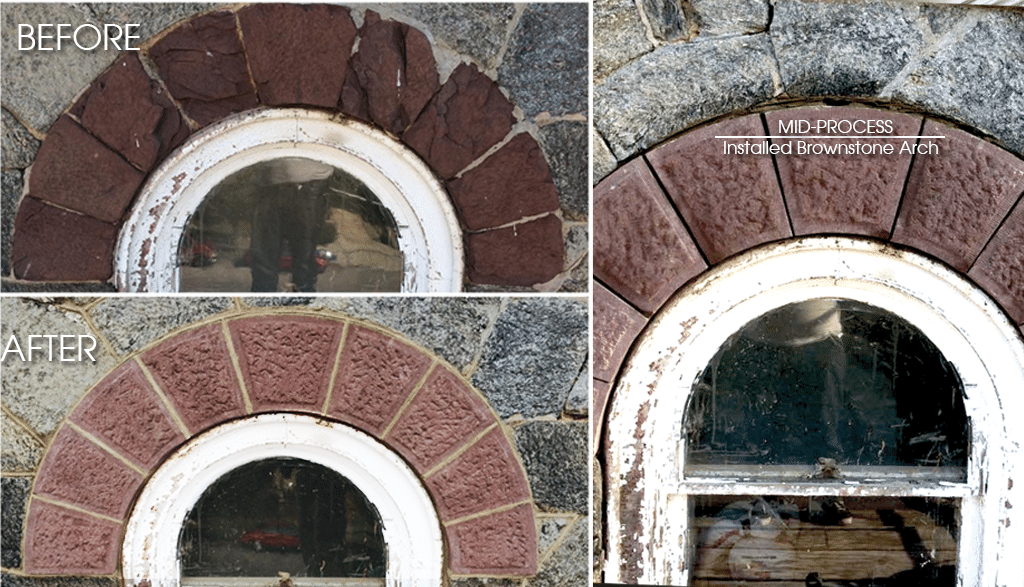 Natural Stone Shaping
What separates Restoration Artisans, LLC from other stonemasonry contractors? It's our world craftsmanship and attention to replicate the original details in historic structures that set our company apart. There is no need to call in subcontractors. We can handle the shaping of natural stone using a combination of modern mechanical tools, hammers and chisels. This produces a finished product that will blend into your historic masonry. If reclaimed stone of the same type is available, the best repair is to dress the stone to match the original and and then reinstall the new stone.