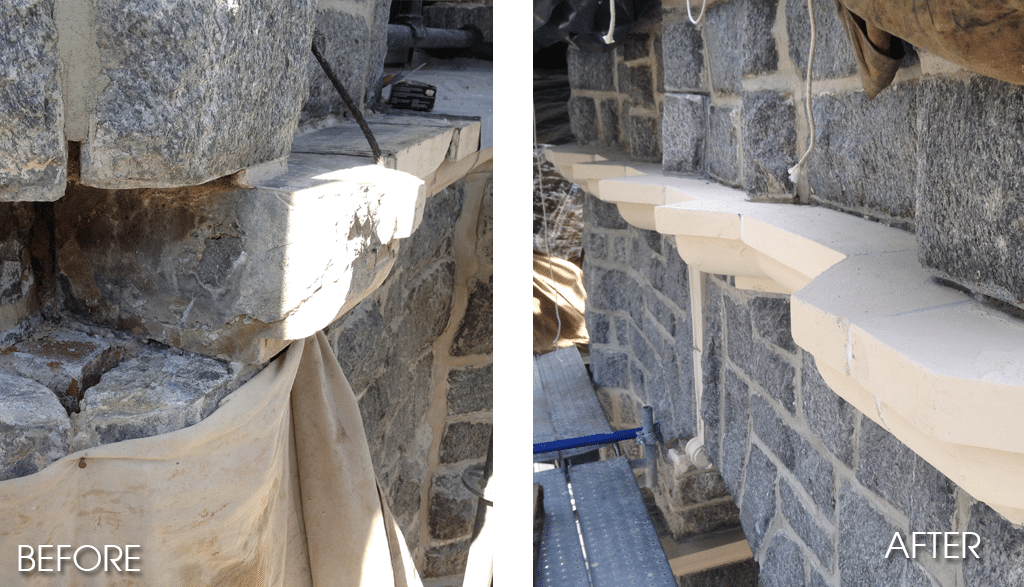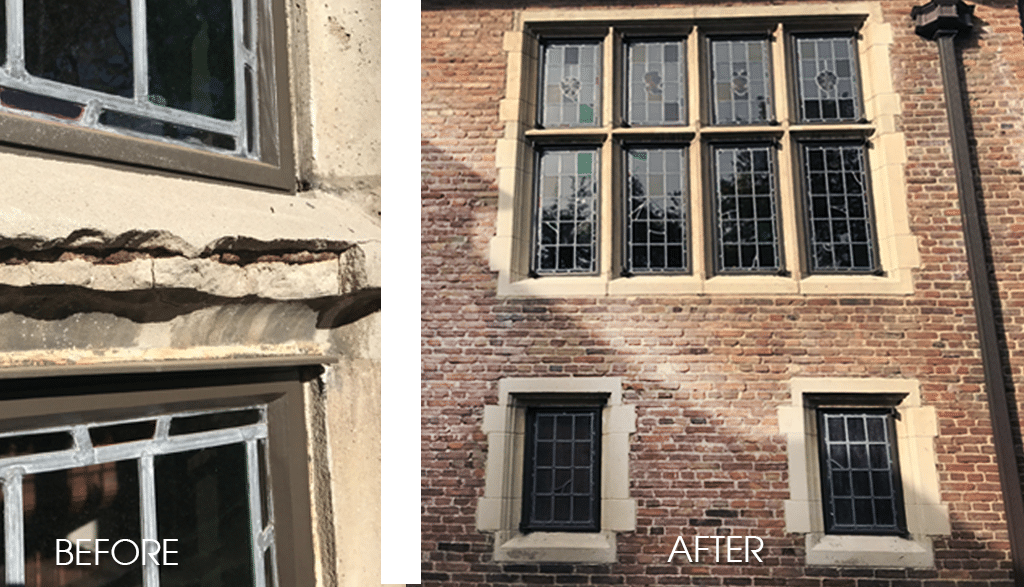 Restoration Artisans LLC. is certified in the installation of Jahn Restoration Mortars from Holland, distributed by Cathedral Stone Products, Inc. The Jahn Restoration Mortar System sets the standard in natural stone repair around the world. Since 1976, Jahn mortars have been used in the United States and International Heritage Sites to repair natural stone. Below are a few noteworthy buildings where Jahn Mortars have been used:
The White House
Empire State Building
Smithsonian Arts & Industries Building
U.S. Capitol Building
Washington Monument
Lincoln Memorial
Philadelphia City Hall
Yale University
National Gallery of Art
Ellis Island, New York
Statue of Liberty
Princeton University
Waldorf-Astoria Hotel
Arles-France Amphitheater – Circa 90 AD
Amsterdam Royal Palace – Circa 1808 Netherlands
Olympia Stadium – Berlin, Germany
For a complete list, see https://cathedralstone.com/pages/featured-projects
Natural stones such as Brownstone, Limestone, Granite, Marble, and Sandstone deteriorate due to natural erosion or because of improper repair methods using portland cements. Man-made materials such as Cast Stone and Terra Cotta can also be repaired with the Jahn system. Jahn Restoration Mortars were developed to address a variety of stone damage and deterioration issues. Jahn Mortars are resistant to salts and allow moisture to migrate through the pore structure of the repair in the same way as the natural substrate.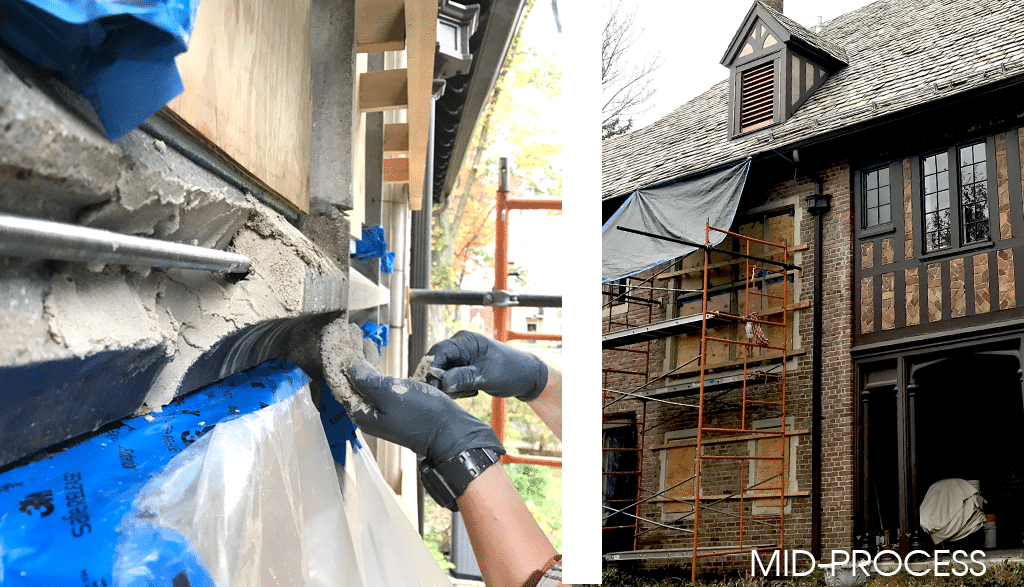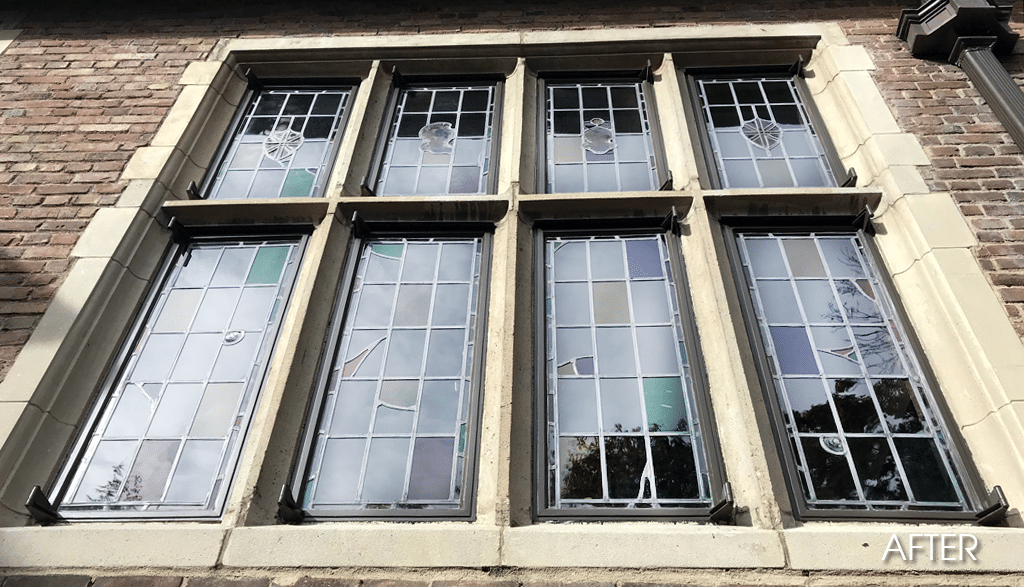 Jahn M70 Patching Mortar
Jahn M70 is a repair patching material that is replicates natural stone substrates such as Brownstone, Limestone, Granite, Marble, and Sandstone. The repairs are then shaped to replicate the original profile of the stone surface.
Jahn M90 Patching Mortar
Jahn M90 is a repair patching material that replicates cast stone substrates popular on Tudor style homes and church structures from the 1920's to present time. The repairs are then shaped to replicate the original profile of the stone surface.
Jahn M150 Casting Mortar
Jahn M150 is a dry pack casting mortar used to make replacement stones for historic restoration projects. Specialized rubber molds taken from the original ornaments Unesco World Heritage Siteon the historic structure are packed and new replacement castings can be produced. The castings match the color, texture, and strength of the original stones.
Jahn M40 Grout Injection Mortar
Jahn M40 can be used to inject cracks in natural stone and conserve delicate natural stone details and ornamentation.
Jahn M110 Pointing Mortar
Jahn M110 is a historic repointing mortar used in the repointing of natural stone and man-made substrates. Jahn M110 resists salts and can be designed to match the strength and color of the historic stone substrate.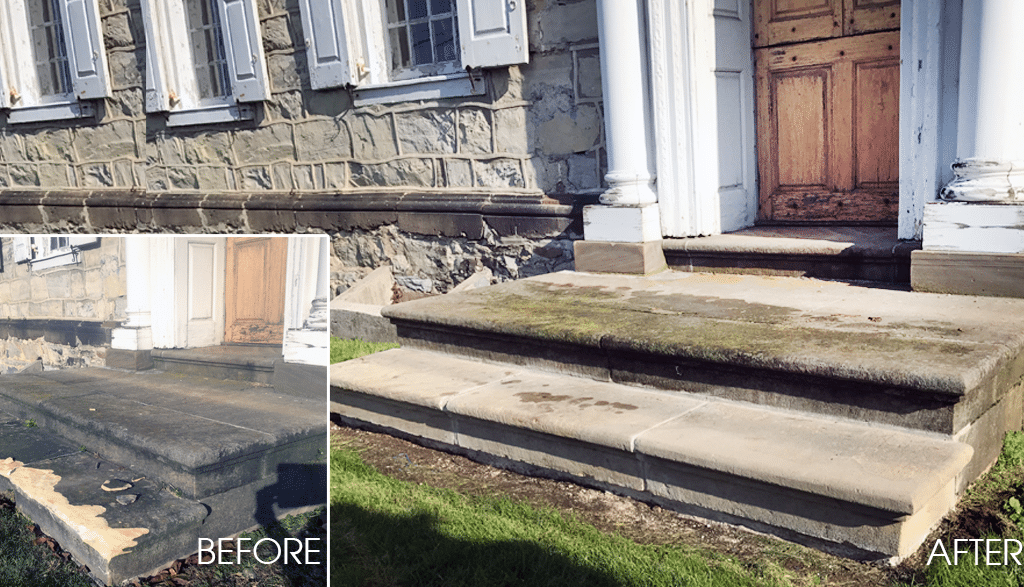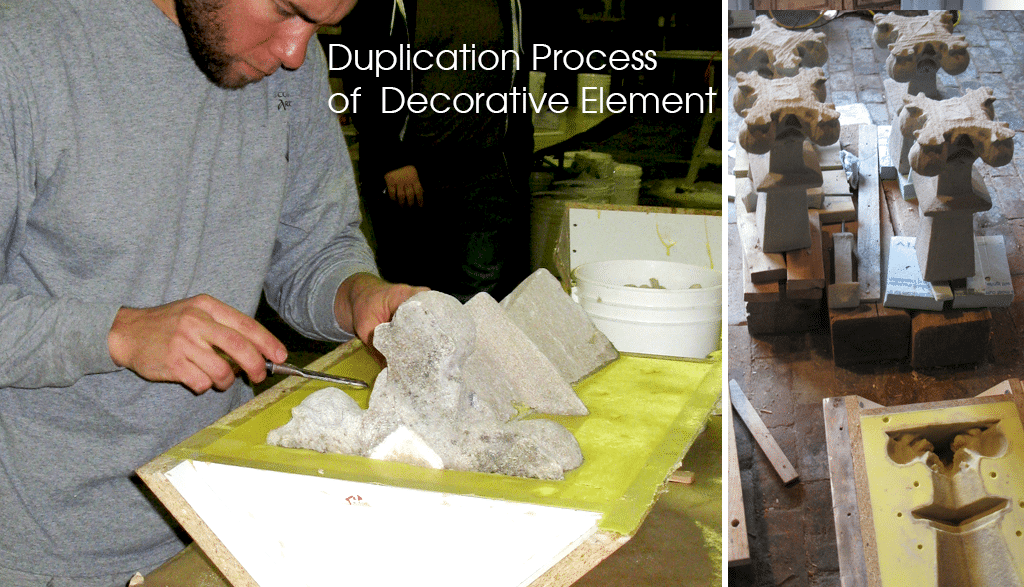 CSP Potassium Silicate Coating
CSP Potassium Silicate Coating can be used as a breathable coating that is 92% vapor permeable to the masonry substate. This prevents peeling and flaking of the coating from the masonry because it forms a molecular bond with the masonry substrate. Potassium Silicate Paints were developed in Europe over 160 years ago and have proven resistance to elements on masonry surfaces.
Cathedral Stone Products Inc. also manufactures products for cleaning natural stone surfaces on the interior and exterior of buildings.
CSP Latex Based Cleaner
CSP Latex Based Cleaner is a waterless cleaning system used on the interior of structures such as church sanctuaries and commercial buildings to remove incense, candle soot, nicotine staining, heavy dirt, and grime.
Restoration Artisans LLC. craftsmen have been trained as installers of the Jahn Mortar System since 1996. To be certified through the Cathedral Stone Products, an artisan must be approved under the supervision of master craftsmen who are familiar with proper installation procedures.
We offer on-site consultations anywhere in the United States, specializing in the repair and replacement of decorative masonry elements. Our commitment to excellence is evident in our work, as well as the materials we utilize. Fees and expenses are determined upon location and scope of the project.
Contact Restoration Artisans, LLC. to assist you in your natural stone conservation project using the Jahn Restoration Mortar System.